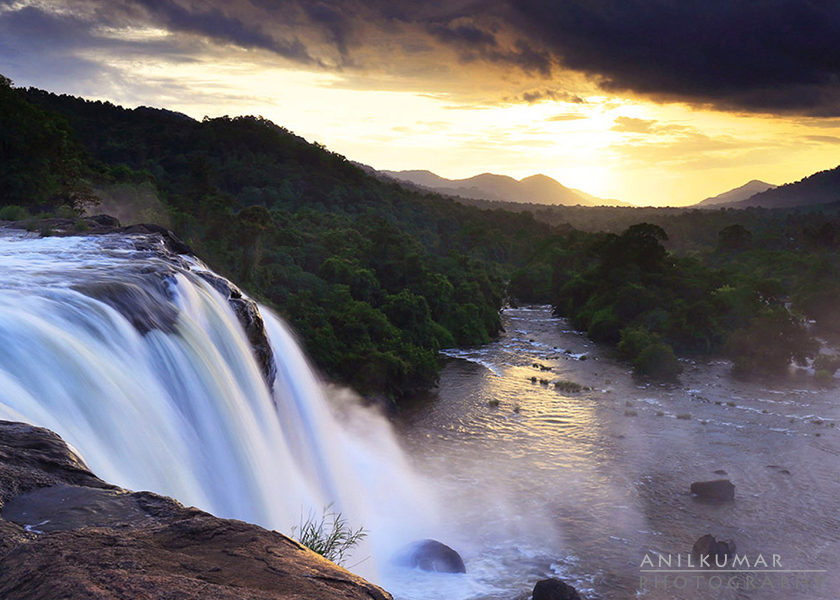 Athirappilly Waterfall
©Anilkumar All Rights Reserved.Canon EOS 1Dx 35mm f 1.4 L , ISO100 f/11 @ 1/4s
I have a passion for nature photography as well as a genuine focus on the protection of nature and wildlife.
From the pre-planning through the last spectacular day I waited till late evening for the best light to photograph this waterfall. I used low shutter speed to look the water silky smooth. I hand held my camera, framing different views, until finally, I discovered the one I liked. Finding the exact spot from which to shoot takes some effort: This beam of light falling on the waterfall and the rock made the image interesting. This magical light lasted only for a few minutes. The camera was set on a tripod with a 35mm lens. I worked until sunset when the warmest light yielded the most intense colors for the scene. I managed to capture the shot before this
A beautiful light disappeared.
Athirappilly waterfall is located 26 km away from Chalakkudy and can be reached within one hour drive. The best season to shoot this waterfall is from August to November. It is the largest waterfall in Kerala.