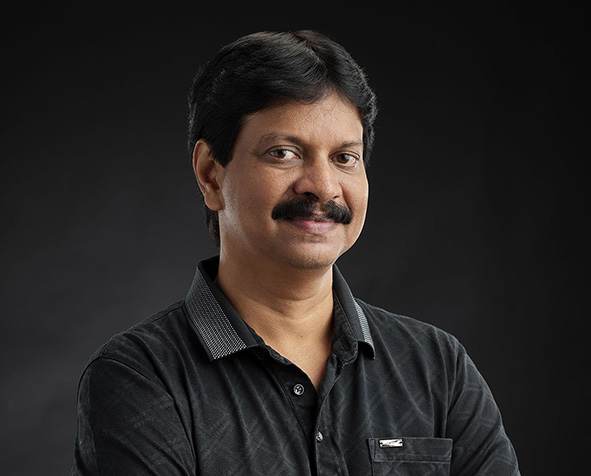 I was fascinated by nature and landscapes from my childhood and always wanted to freeze the beauty of nature on film. So I started to pursue nature photography from a very young age. Soon my interest was captured by the intricacies of commercial photography. Hence on completing my college in 1995, I ventured into Industrial and Tabletop photography. It makes me a veteran of 25 years in commercial photography.
Creating Powerful, and Evocative Images
Expertise accrued from years of experience in working across diverse fields, imbibing the nuances of photography, associating with the finest of artistic talents, I along with my team deliver the best images for our client. "Deliver the best" is our motto. We deliver high-resolution stunning images using the world's finest pieces of equipment. We use the best types of equipment like Phase One and Sinar cameras with Carl Zeiss Lenses for registering sharp, crisp high-resolution imagery. These refined equipment help us to produce superior images for large display applications such as hoardings and large blow-ups.
Light plays a crucial role in commercial photography Photography. We use the best lighting systems like Broncolor Lighting to "Deliver the Best"
I use Canon gear for my nature photography expeditions.
SERVICES OFFERED- We undertake professional industrial photography for clients, who require superior quality photographs for their factories, plants and industrial units. We deliver high-quality digital images, after post processing for sharpness, color correction, and another high-level complex digital image editing. We specialize in HDR photography. superlative digital photographs taken by us are used by our esteemed clients for brochures, catalogs, web sites, and hoardings. The images provided by us can be printed and scaled to poster size for internal as well as outdoor advertisement campaigns.
CLIENTS
BPCL, KRL, HOC, NTPC, KEL, HPCL, MIL Controls, Geeripai, Alappatt, Kalyan Silks, SIB, Fashion Manthra, Oceanus, Palm Fibre, N C John, William Goodacre, Design Imports...